Watches.co.uk
Custom E-Commerce Site With Huge Catalogue
A complete web portal with Sayu E-commerce Platform after outgrowing BluePark Shop
An Exquisite catalogue like no other, watches.co.uk hosts some of the rarest watches ever to be made on Planet Earth. With a huge catalogue, enormous customer base and gorgeous high-res images, watches.co.uk is one of the best-looking websites to come out of Sayu E-Commerce Labs!
Statistics
Statistics
PAGES VISITED
UNIQUE VISITORS IN 2021
Challenges Faced
With a domain like watches.co.uk , you can only imagine the amount of traffic this site gets, added to that, watches.co.uk tends to keep an archive of every product ever sold spanning two decades of their history. Sayu E-Commerce platform was customised to meet that demanding requirement, which their previous platform could not provide.
Sayu E-Commerce platform provided a robust, scalable web portal that can host and efficiently deliver their huge catalogue at the same time, incorporating custom features like advanced filters, detailed categorisation, partial payment system amongst others.
Take A Look Through The Clients Site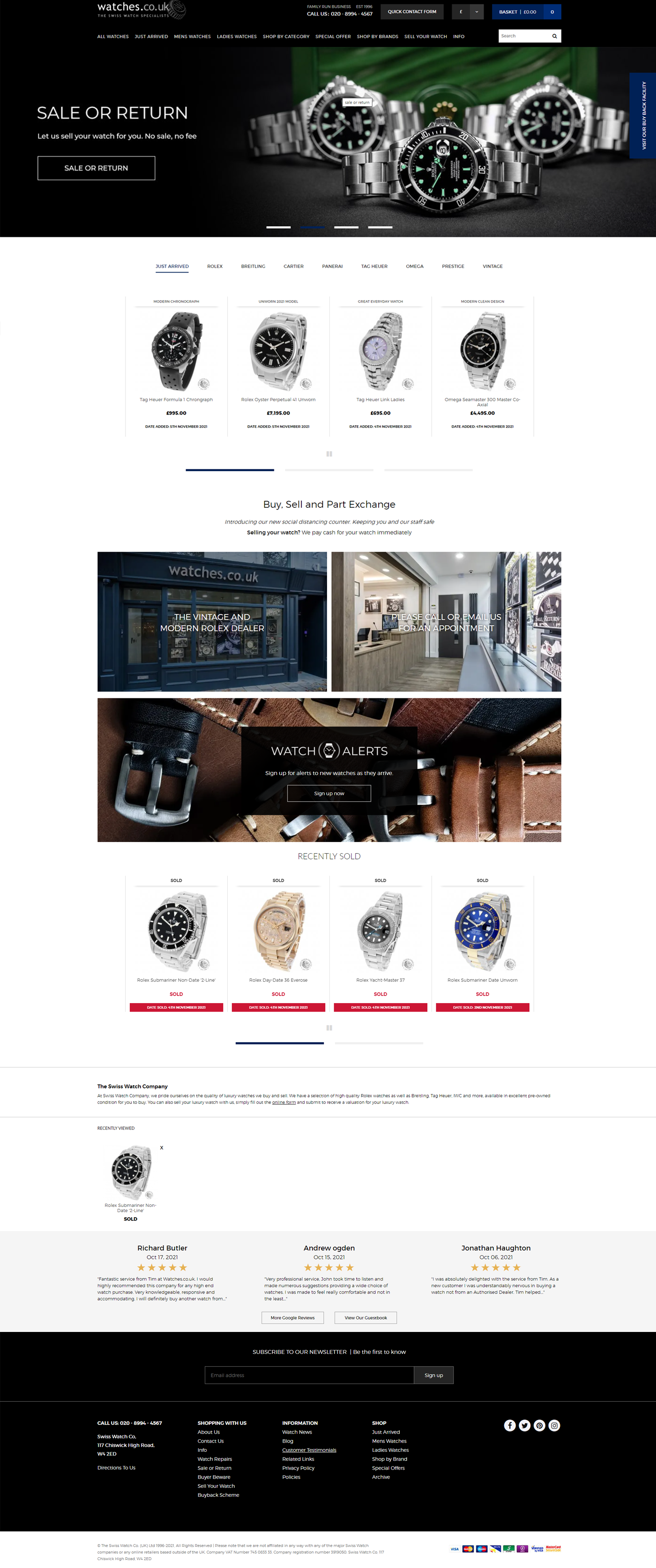 Click To Enlarge

Click To Enlarge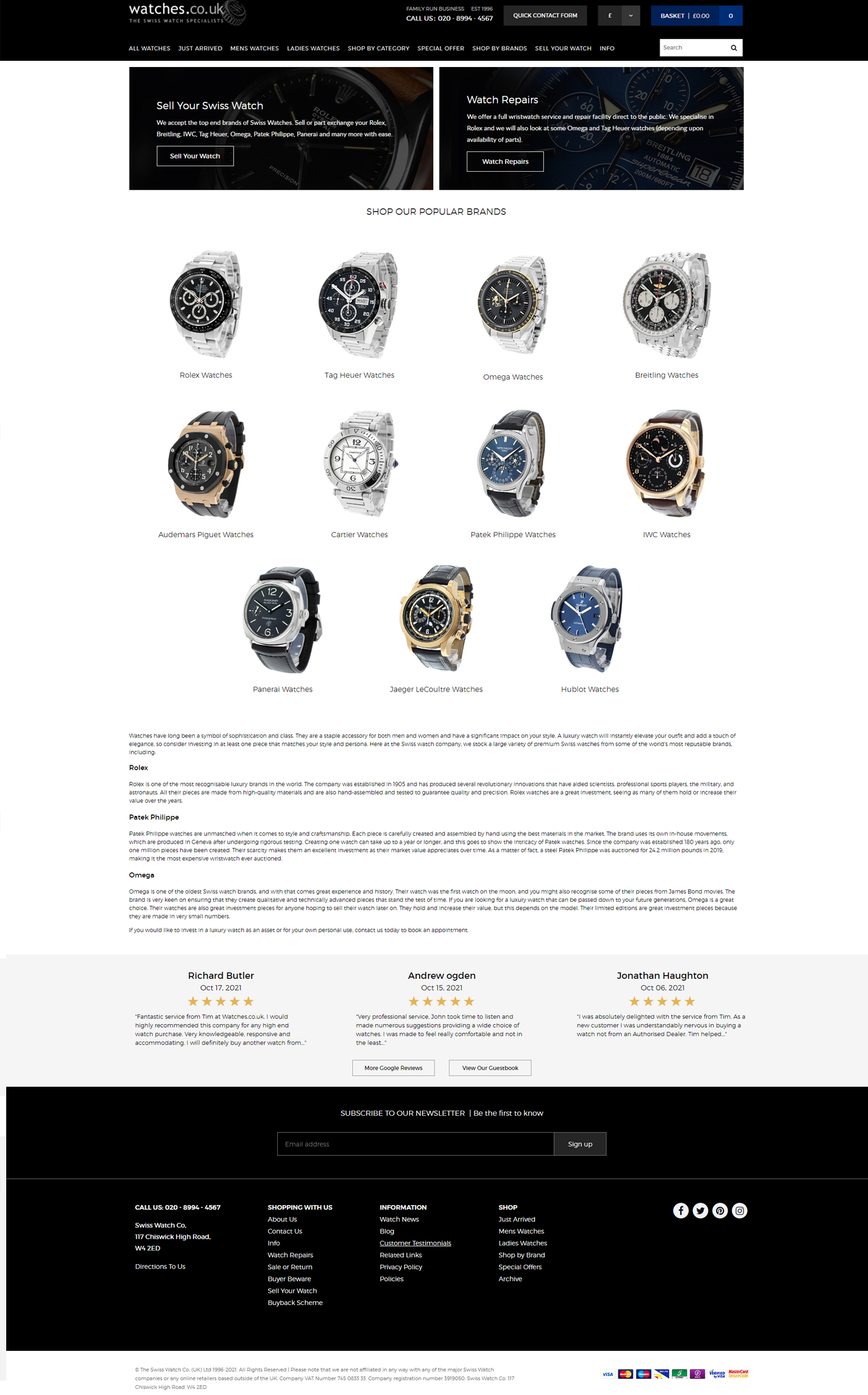 Click To Enlarge
Our Other Web Case Studies
Here's What People Say About Us
Knowledgeable
We cant thank Sayu enough for all of the great support over the years and now even more the transformation of our Google Adwords account. Catherine has managed to drastically improve our conversions and reduce the cost at the same time! Many thanks again to the great team at SAYU!
stephen
Outstanding!
Knowledgeable, professional & reliable. We are in safe hands!
Grant Wallett
Customer for over 8 years
We have been working with Sayu for over 8 years and have enjoyed a consistent, professional service on all one off projects and repeat services from SEO, PPC and shopping feeds to hosting.
J Duggleby