Linthorpe Beds
E-Commerce Portal With Advanced Catalogue Management
Custom Built Product Catalogue Management System With Advanced Bulk Editing Features.
LinthorpeBeds offers a wide variety of tailored products with extensive customisation options. Each product therefore in essence is a category of its own. With an easy-to-use navigation feature and advanced custom filters, this website includes both form and functionality making it super easy for customers to navigate the complex product structure.
Statistics
Statistics
PAGES VISITED
PRODUCT VARIANTS
Challenges Faced
The mammoth task which was clearly evident right from the time Linthorpebeds decided to switch over their old platform was the vast collection of products and their extensive customisation options. Every product allows so many "product + option" combinations that each product was treated as a category rather than a stand-alone entity. Sayu E-Commerce Platform was completely redesigned and customised to support such an extensive product catalogue.
The challenges just didn't end there! Such a vast variation-based product catalogue needed bulk management. And, in comes SayuConnect module which was developed to handle import/export functionalities using complex data files. SayuConnect provided a simple and efficient way of managing vast amounts of product data thus enabling LinthorpeBeds to focus on expanding their product range.
Take A Look Through The Clients Site

Click To Enlarge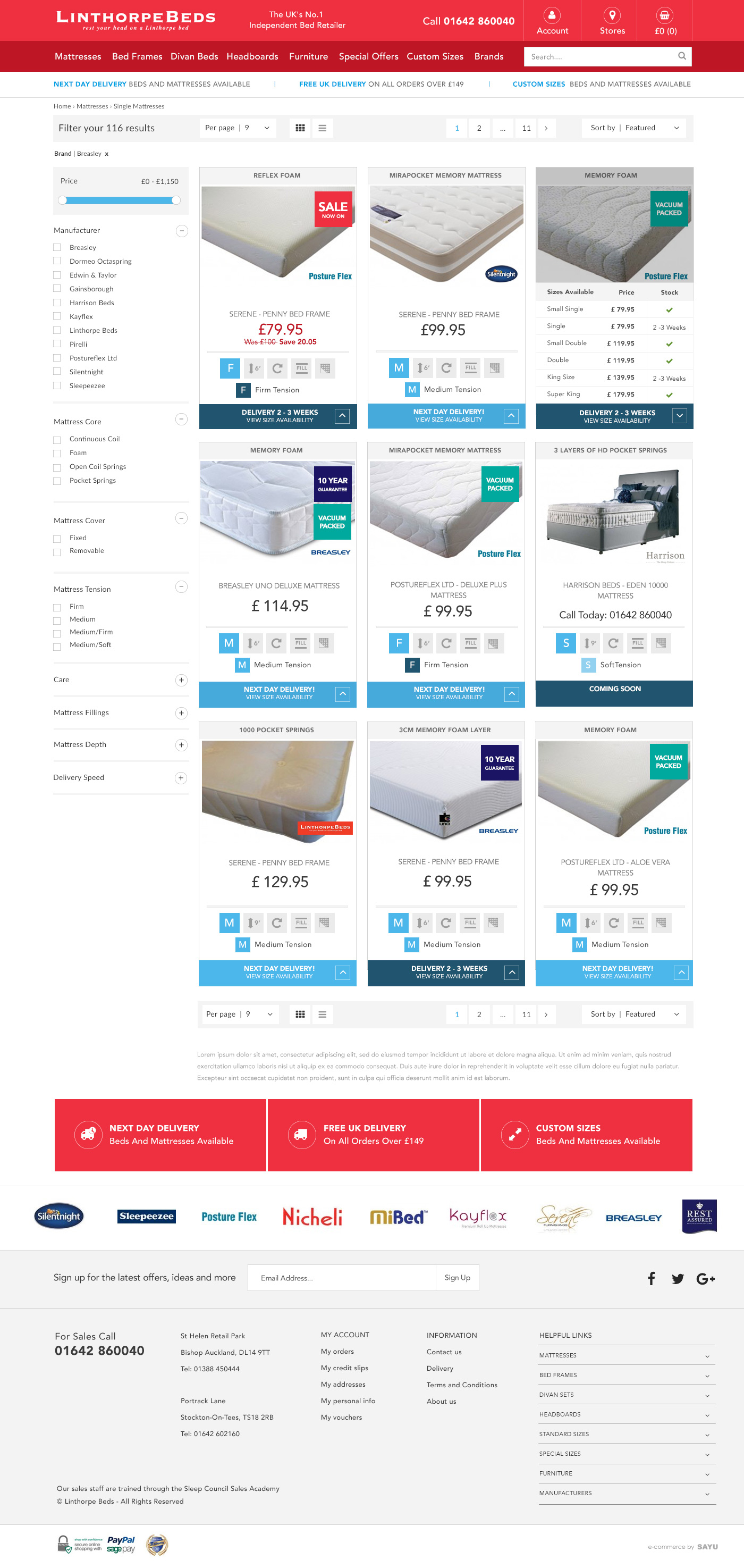 Click To Enlarge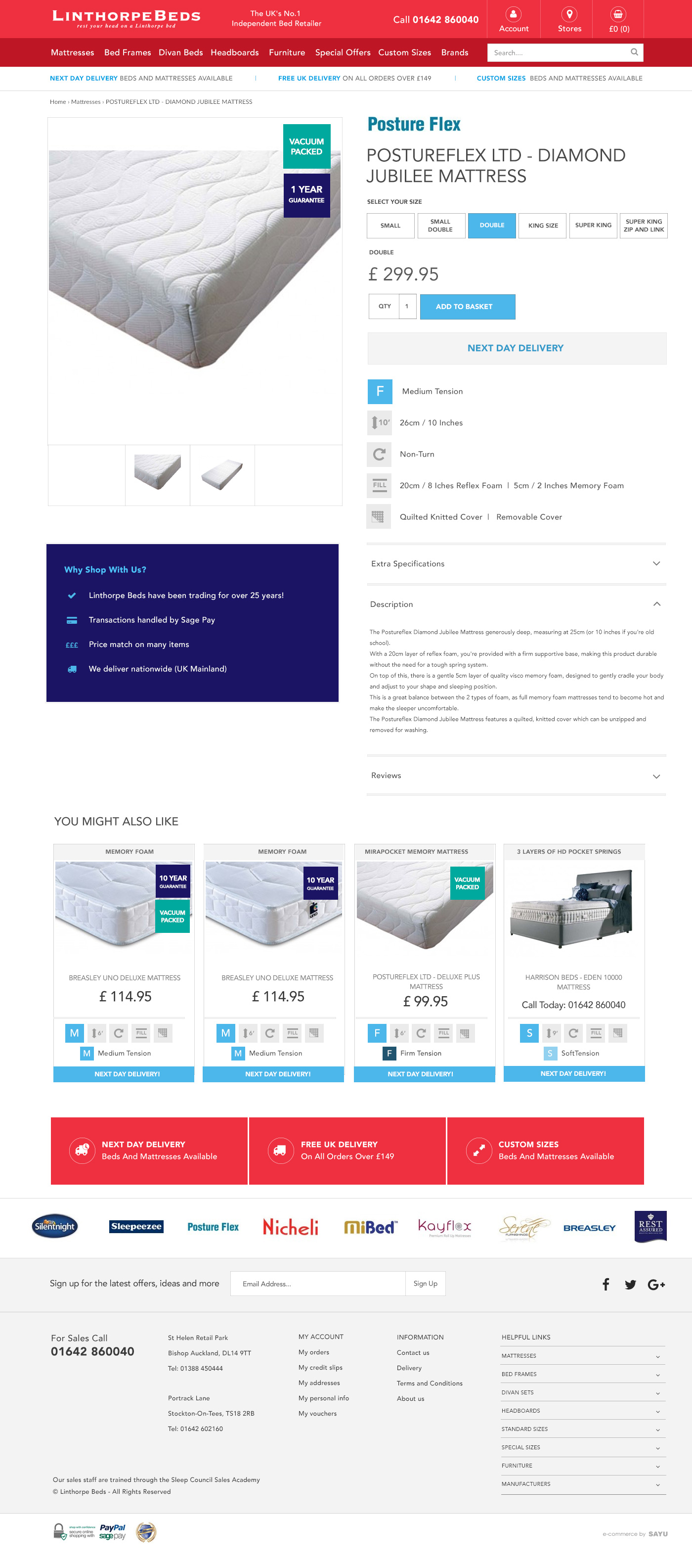 Click To Enlarge
Our Other Web Case Studies
Here's What People Say About Us
Knowledgeable
We cant thank Sayu enough for all of the great support over the years and now even more the transformation of our Google Adwords account. Catherine has managed to drastically improve our conversions and reduce the cost at the same time! Many thanks again to the great team at SAYU!
stephen
Outstanding!
Knowledgeable, professional & reliable. We are in safe hands!
Grant Wallett
Customer for over 8 years
We have been working with Sayu for over 8 years and have enjoyed a consistent, professional service on all one off projects and repeat services from SEO, PPC and shopping feeds to hosting.
J Duggleby