Life of Vinyl
Custom E-Commerce With Marketplace Integration
Sayu Limited helps Life Of Vinyl launch a whole new product category along with third-party marketplace integration.
The hugely popular online auction company, Vectis Limited, wanted to extent their interests towards a whole new product category which recently gained huge popularity – Vinyl Records. So, Sayu E-commerce Platform provided the perfect solution for launching the new product category along with integrating with Marketplaces where this genre is hugely popular.
Statistics
Statistics
ONLINE TRAFFIC
UNIQUE VISITORS IN 2021
Challenges Faced
Integration with third-party marketing solutions and marketplaces was the key point of focus along with a stunning, minimal web store front. Sayu E-Commerce platform's architecture makes it possible to integrate with any third-party solutions and our programming experts at Sayu constantly monitor to make sure the integration works seamlessly. For a catalogue like LifeOfVinyl where stock level updates are of utmost priority, SayuConnect integration module makes sure that the sync between Sayu Web Platform and third-party Marketplace (eBay) is constant with as little delay as possible.
The third-party marketing integration provides the much needed connection between customer's interests and product availability helping LifeOfVinyl to constantly update their huge customer base with relevant updates.
Regarding design and the store-front, our design team constantly comes with up ideas to make the site feel fresh, attractive and attention-worthy.
Take A Look Through The Clients Site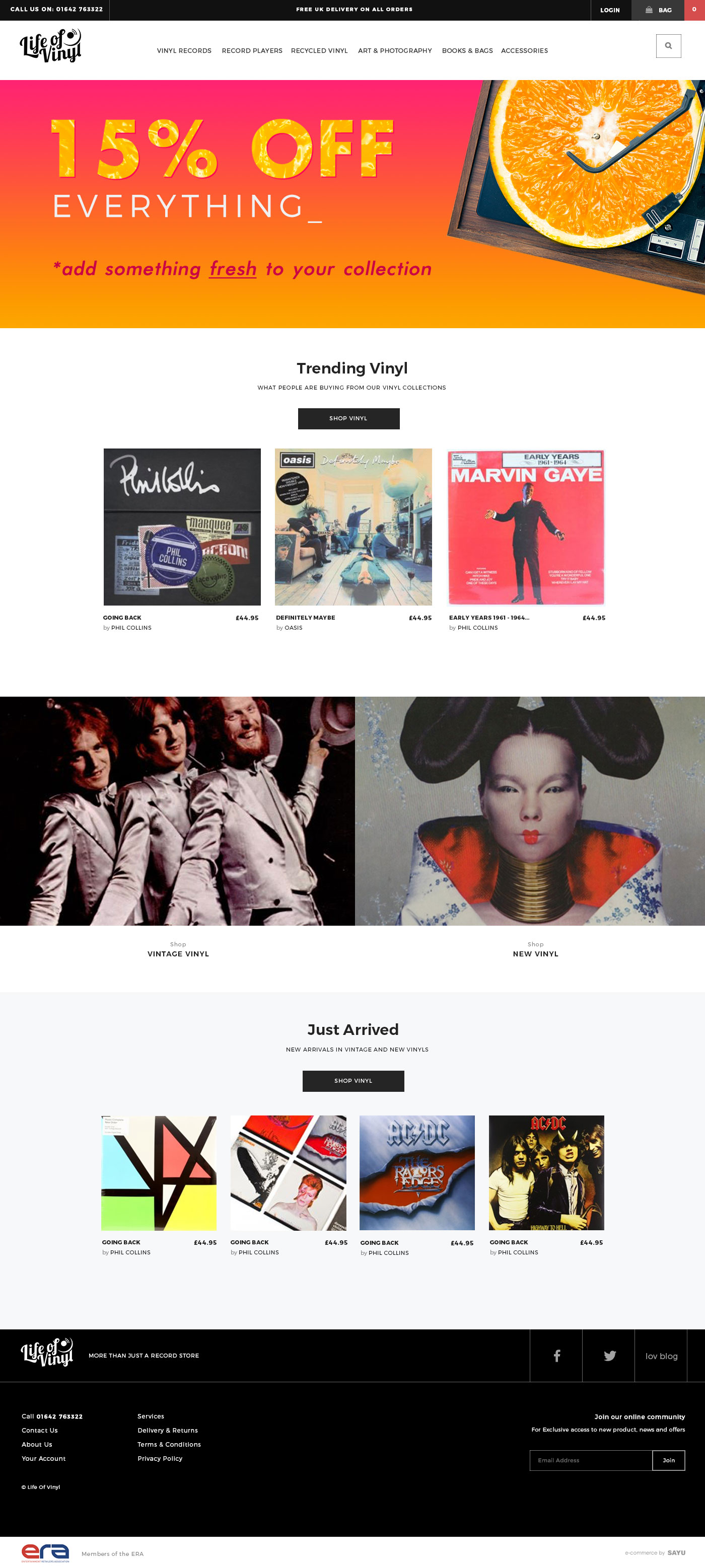 Click To Enlarge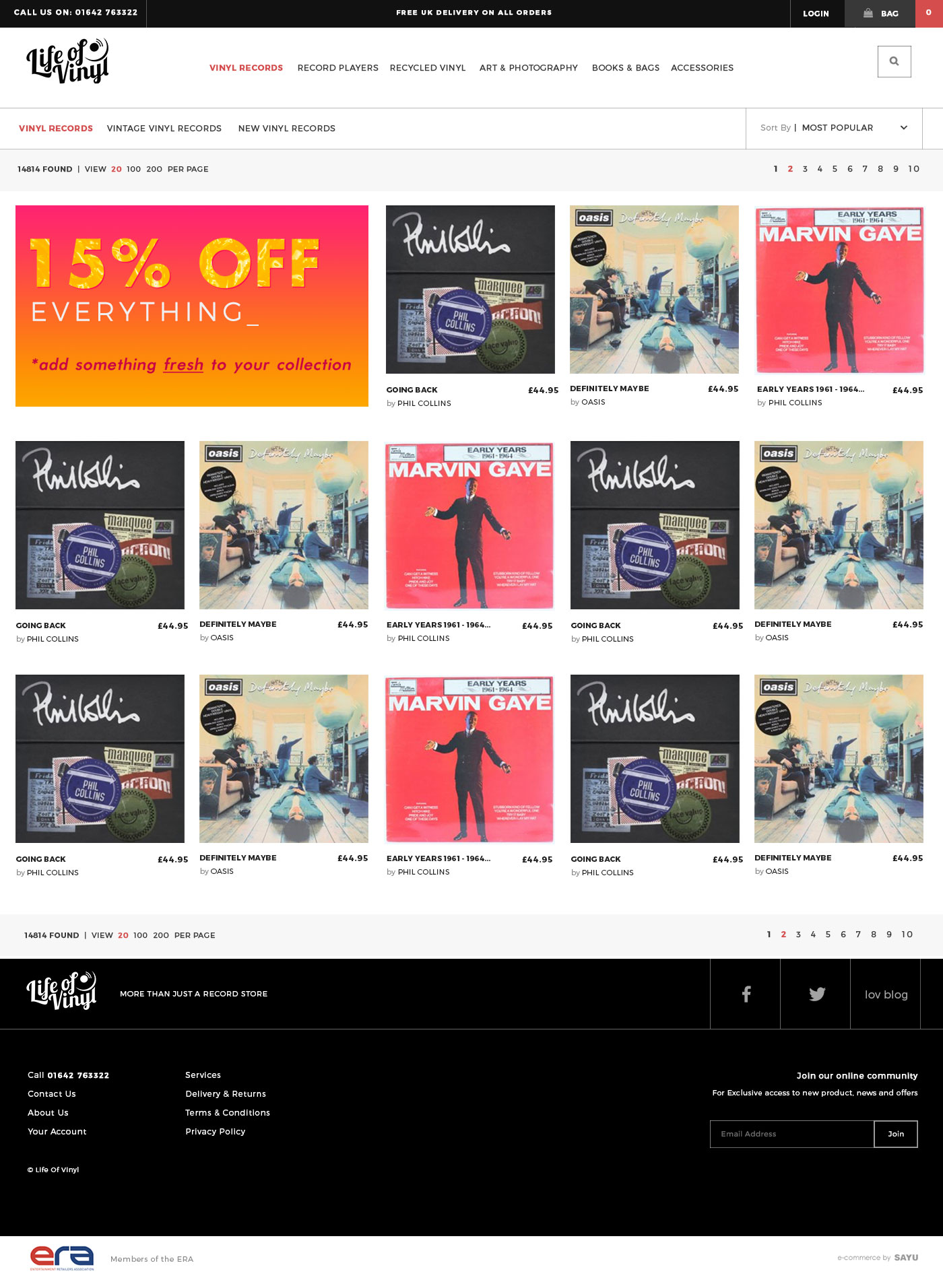 Click To Enlarge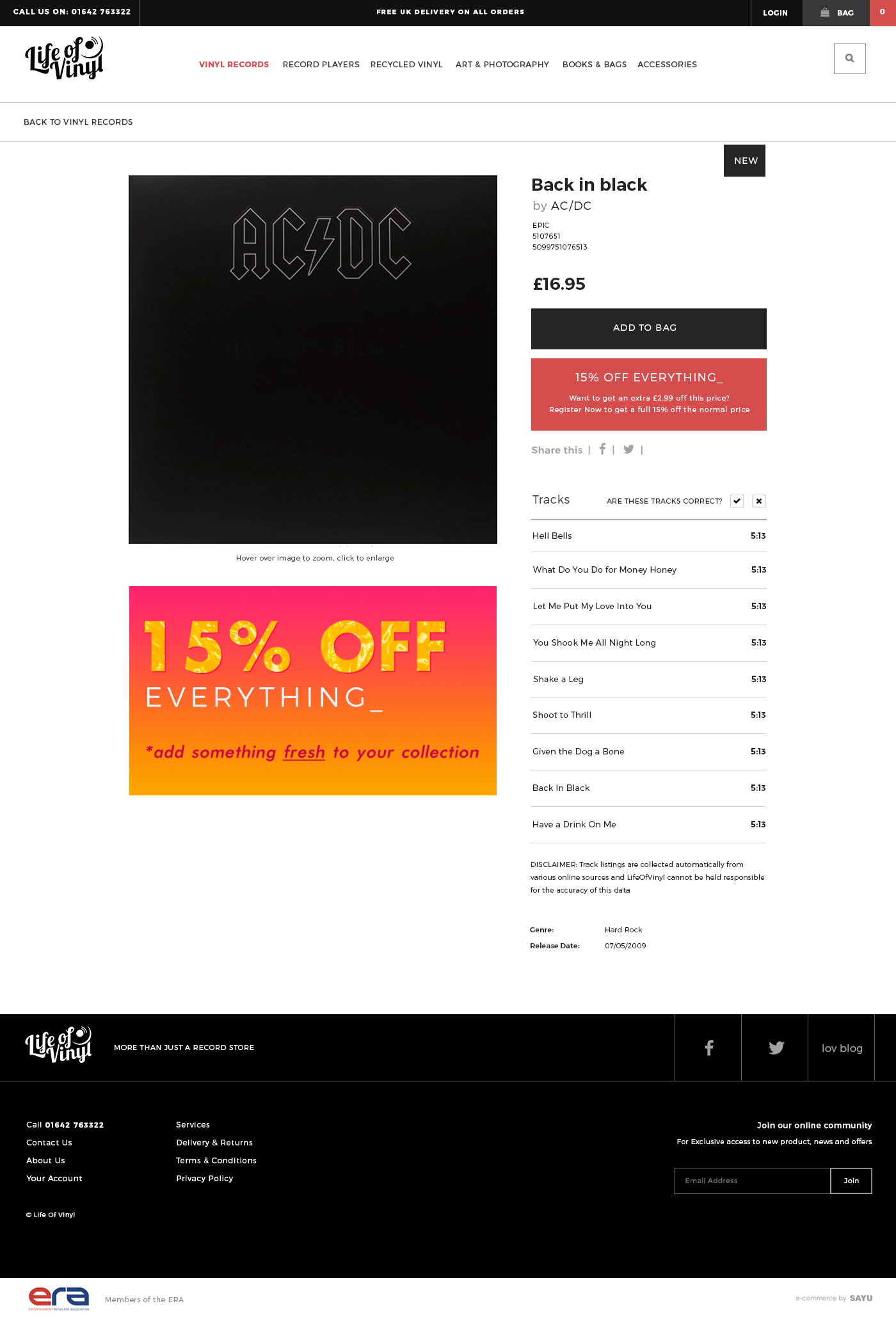 Click To Enlarge
Our Other Web Case Studies
Here's What People Say About Us
Knowledgeable
We cant thank Sayu enough for all of the great support over the years and now even more the transformation of our Google Adwords account. Catherine has managed to drastically improve our conversions and reduce the cost at the same time! Many thanks again to the great team at SAYU!
stephen
Outstanding!
Knowledgeable, professional & reliable. We are in safe hands!
Grant Wallett
Customer for over 8 years
We have been working with Sayu for over 8 years and have enjoyed a consistent, professional service on all one off projects and repeat services from SEO, PPC and shopping feeds to hosting.
J Duggleby