Restaurant Supply Store
E-Commerce With Multi-Site Setup
After moving to Sayu E-Commerce platform, Restaurant Supply Store Ltd. were able to offer a huge range of products across multiple web stores powered by a single, centralised web admin system.
Restaurant Supply Store started off by selling a comprehensive range of non-food products to the hospitality sector and in the UK, Europe and Africa. What started with a simple catalogue of products grew into a major e-commerce store offering a wide range of products across multi
Statistics
Statistics
PAGES VISITED
PRODUCT VARIANTS
Challenges Faced
The multi-store setup required a central web-based admin system that would provide control for all the store fonts at that same time maintaining an individual channel of operation for each store. Sayu E-Commerce platform powered this entire setup providing complete control over each store via a central Web-Based ADMIN system.
A wide variety of products/catalogues also demanded a highly optimised solution for both the storefronts and the central admin system. The Sayu Multi-site platform was optimised to handle such a huge load and our fully monitored dedicated servers with active load balancing algorithms provided the additional power required for such an intensive setup.
Take A Look Through The Clients Site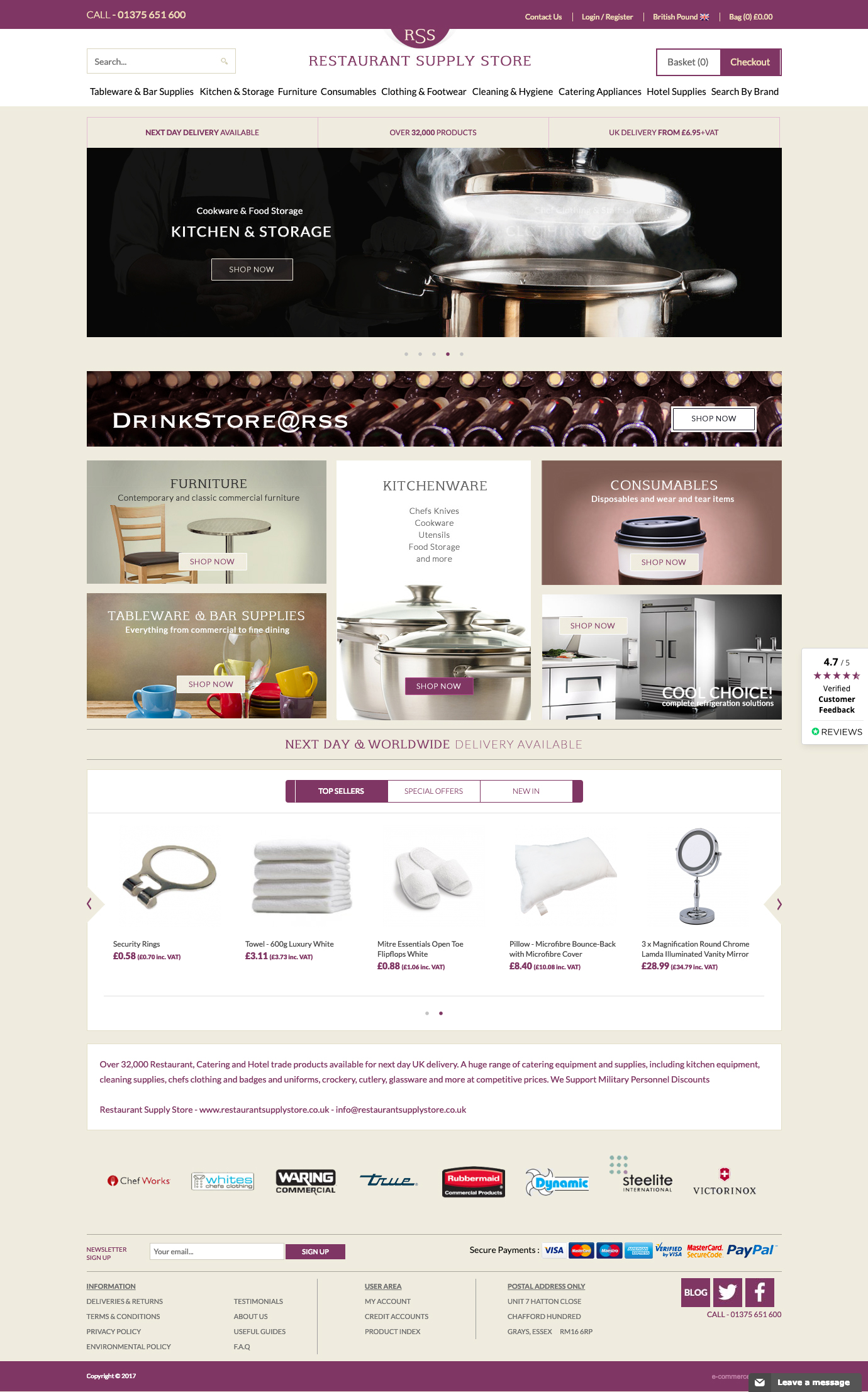 Click To Enlarge

Click To Enlarge
Click To Enlarge
Our Other Web Case Studies
Here's What People Say About Us
Knowledgeable
We cant thank Sayu enough for all of the great support over the years and now even more the transformation of our Google Adwords account. Catherine has managed to drastically improve our conversions and reduce the cost at the same time! Many thanks again to the great team at SAYU!
stephen
Outstanding!
Knowledgeable, professional & reliable. We are in safe hands!
Grant Wallett
Customer for over 8 years
We have been working with Sayu for over 8 years and have enjoyed a consistent, professional service on all one off projects and repeat services from SEO, PPC and shopping feeds to hosting.
J Duggleby