Google Shopping Management
Google Shopping Management
With Google Shopping you can place your products in front of the people that are actively looking to buy them.
As a Google Premier Partner our aim is to achieve solid Return on Invesement (ROI) through every channel we manage. Conversion rates on Google Shopping are typically very strong due to the audience being highly targetted. Users that click on a Google Shopping Ad are often ready to buy; the customer has seen an image and a price before clicking, so the liklihood of buying is much greater.
Call Us On 01642 664550
How Google Shopping Works
Google Shopping is a paid service that allows users to search for the products that are available to buy online. There is a dedicated channel on Google (http://www.google.com/shopping) and users can search a vast array of products and compare prices from a wide range of retailers.
Products can also appear in the search results; each listing displays a product image, title, price and the retailer; each link directs the user to the advertiser's site. The listings are known as Product Listing Ads (PLAs) and are managed through a Google Adwords account with a fee paid each time a user clicks on one of your PLAs.
Our Google Shopping Management Service
Over many years we have perfected our approach to managing Google Shopping campaigns in a similar way to our PPC campaigns. We have a team of developers and PhD mathematicians that work closely with out PPC team. By utilising advanced statistical techniques to inform our maximum Cost Per Click (CPC), we are able to achieve qualified traffic and drive sales for the lowest possible price per click.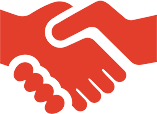 Experienced Account Management
Correctly formatted and fully optimised shopping feeds are key to the success of your Google Shopping campaign, and our account managers are experts in optimising your products with prices, sizes, colours and much more to ensure they attract the most relevant traffic, and stand out from the crowd.

Reporting
We ensure our clients are involved with every aspect of the campaign. We report on its performance as well as the work we have undertaken on the account, such negative keyword additions and changes in budget allocation.

Google Shopping Strategy
We take time to understand your profit margins at product level so that we can apply budgets, take advantage of every opportunity and ensure you see a positive impact on your bottom line.

Data Driven Bid Management
Armed with profit margin data and focussed on the products you're selling, using our proprietary bidding software we can be sure you're getting the most relevant traffic for the lowest possible cost.
A Flexible Google Shopping
Management Service

Managing your PLAs
As part of our PPC Management service we're able to set-up and manage your PLAs in the same way that we would manage a PPC campaign.
Our PPC management service fee, including PLAs, is 10% of your monthly Google spend; with a minimum of £149 + VAT per month.

Product Feed Set Up & Maintenance
We're also able to set-up and maintain your product feed if you require assistance with this.
Feed set-up: £250 + VAT to establish and submit product feed
Maintenance: £29 + VAT per month for daily product upload
Latest From The Sayu Blog
Here's What People Say About Us
Knowledgeable
We cant thank Sayu enough for all of the great support over the years and now even more the transformation of our Google Adwords account. Catherine has managed to drastically improve our conversions and reduce the cost at the same time! Many thanks again to the great team at SAYU!
stephen
Outstanding!
Knowledgeable, professional & reliable. We are in safe hands!
Grant Wallett
Customer for over 8 years
We have been working with Sayu for over 8 years and have enjoyed a consistent, professional service on all one off projects and repeat services from SEO, PPC and shopping feeds to hosting.
J Duggleby