Google Ads: Coping With Market Changes Post Covid
Google Ads: Coping With Market
Changes Post Covid
March 2023
Google Ads: Coping With Market Changes Post Covid
Some industries have seen significant growth in business over the last three years during the COVID period, with many people spending more time at home and buying more online. But with new challenges such as reduced demands, increased overheads, and the rising cost of living, these sectors now seem to be shrinking.
For instance - the general Home & Garden sector saw growth in search volume at the start of the COVID-19 pandemic, remaining at a high level for over a year, but has come back down in 2022 to levels even lower than they were pre-COVID.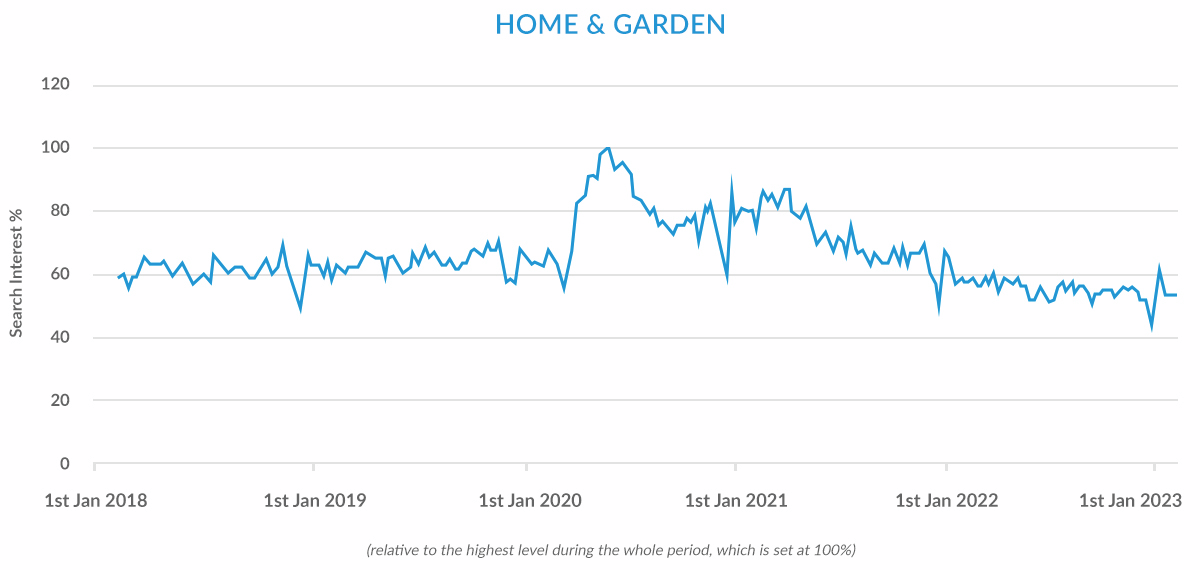 As a business you may have experienced this growth, now having to cope with lower volumes whilst your production costs and overheads may have gone up, and you may also have seen an increase in advertising spend. Like yourself, your competitors all want to push for more traffic and sales, resulting in a more competitive market with the increasing cost of clicks. Therefore, spending your marketing budget effectively is becoming even more important.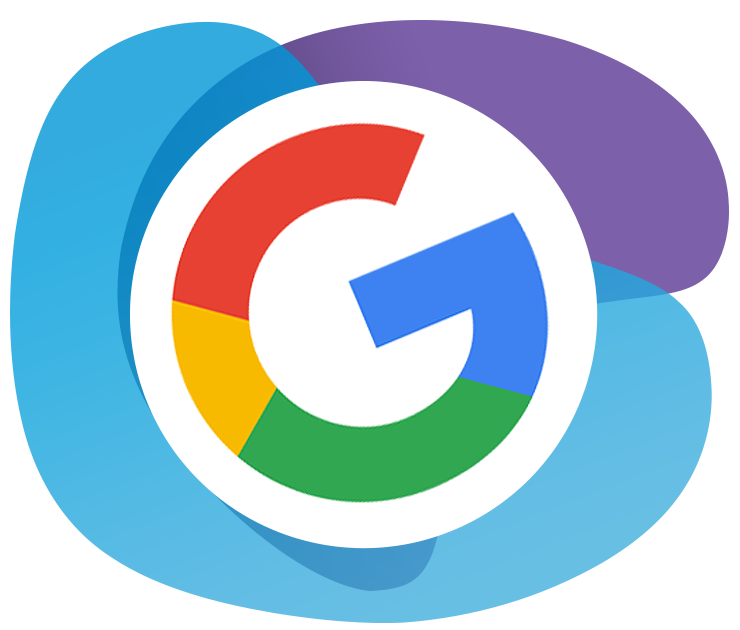 Using Google's Tools With Care
Although Google does provide recommendations to improve your account, they need to be treated with care.
Google has been encouraging advertisers to move to Pmax campaigns, which are "all-in-one" campaigns, triggering both shopping and search ads. They are, however, not very transparent, with data on search traffic, for example, not provided.
Using standard shopping and search campaigns instead, with either manual or auto-bidding options, gives much more flexibility in managing the campaigns effectively.
Keywords and Search Queries
If you rely on search ads rather than or in addition to shopping ads, keyword management is essential. If Google Recommendations have been applied to add keywords, you might have keywords running that are actually not that relevant to your business.
In addition, keywords could be triggering ads for searches that are unlikely to generate sales or leads. Google has changed the match types over time, and it is no longer the case that a keyword has to be in the search to trigger your ad, it could be triggering your ad for anything Google feels is related to your keyword. Constant monitoring of search queries is essential, and through the use of negative keywords, you can make sure your ads only show for searches you want them to show for.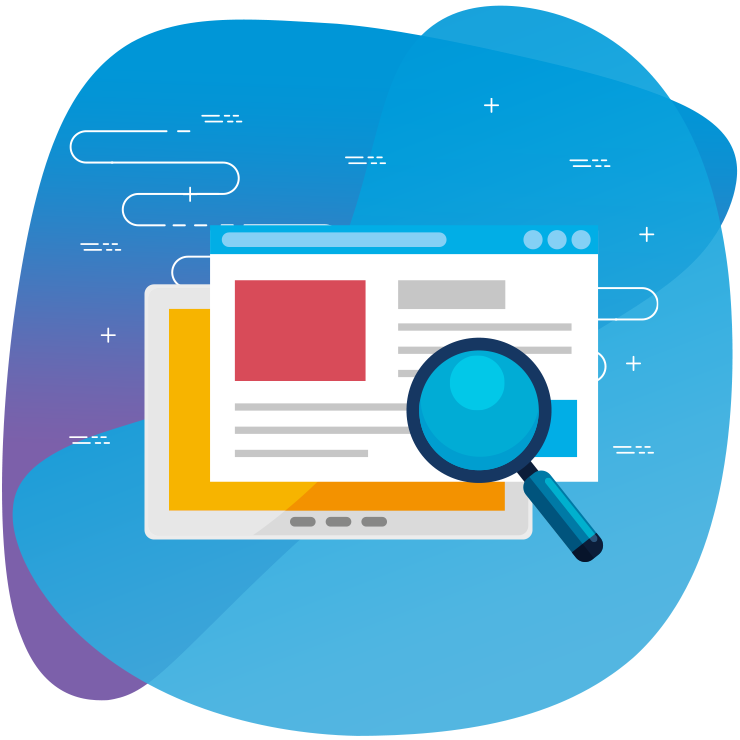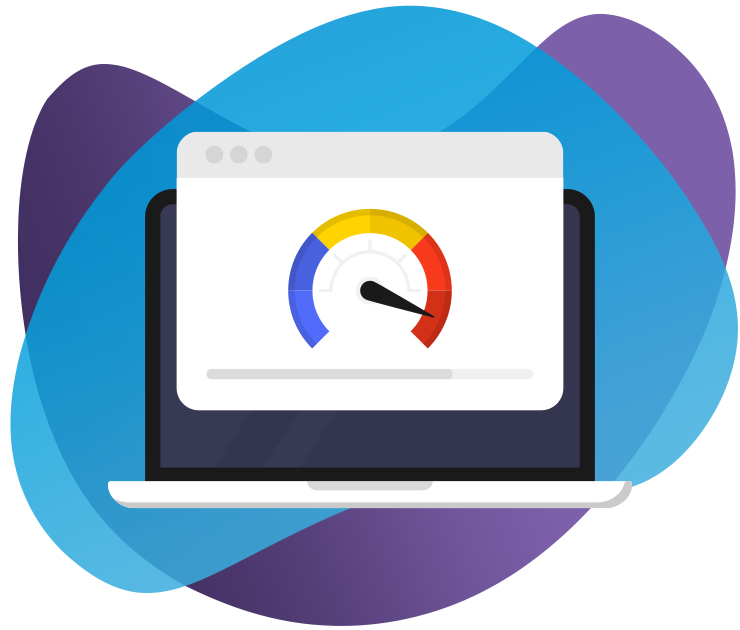 Beyond Google Ads
In addition to ensuring your Ads account is managed properly, making sure your website is optimized to get you the best possible performance is of course essential. Through AdWords and analytics data, we can identify areas that are underperforming, so you can take appropriate actions. Whether it is a page on a website that could be improved, your product isn't competitively priced, or your delivery price is holding people back to buy, these are issues we could help you to identify and resolve.
Beating The Trend
Using these management techniques we have been able to reverse the downward trend for our clients in the Home and Garden sector. Below is an example of a builders merchant, where we have seen continuous growth after Covid (monthly revenue generated through Google Ads).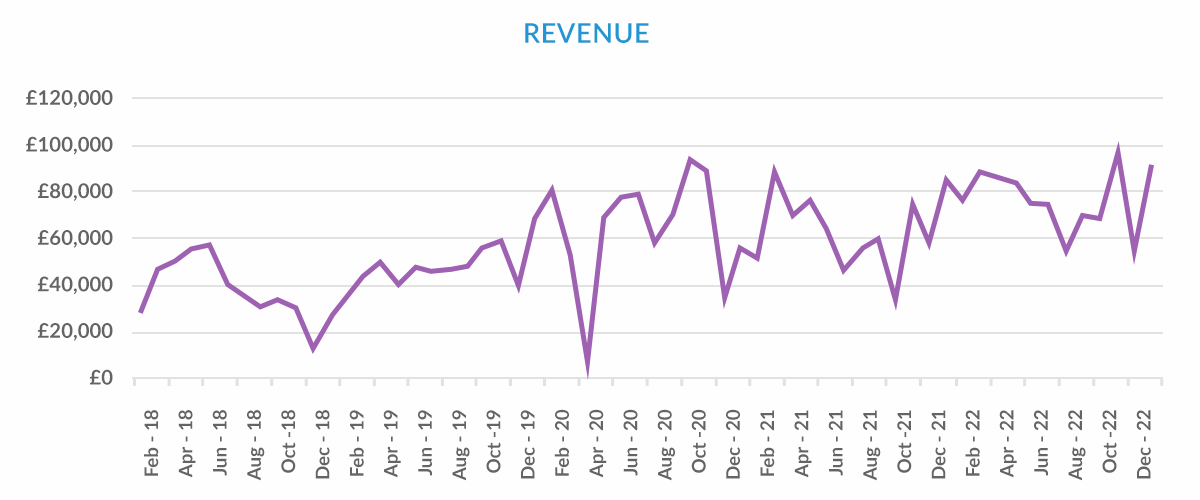 Apart from no revenue generated in April 2020 during the lockdown (when they stopped shipping for a period of time), the monthly revenue has seen an increase over time, with the highest revenue ever generated in November 2022.
If you want to see how we can help you beat the trend, give us a call!
Sayu is a full service digital marketing agency with 20 years of experience in delivering digital marketing campaigns for businesses of all sizes, from startups to global brands. Proud to be recognised by Google as a Premier Partner, being among the top 3% of Google's partners in the UK
Latest From The Sayu Blog
Here's What People Say About Us
Knowledgeable
We cant thank Sayu enough for all of the great support over the years and now even more the transformation of our Google Adwords account. Catherine has managed to drastically improve our conversions and reduce the cost at the same time! Many thanks again to the great team at SAYU!
stephen
Outstanding!
Knowledgeable, professional & reliable. We are in safe hands!
Grant Wallett
Customer for over 8 years
We have been working with Sayu for over 8 years and have enjoyed a consistent, professional service on all one off projects and repeat services from SEO, PPC and shopping feeds to hosting.
J Duggleby