Call 0800 634 8283
Has Your Google PPC Position Dropped?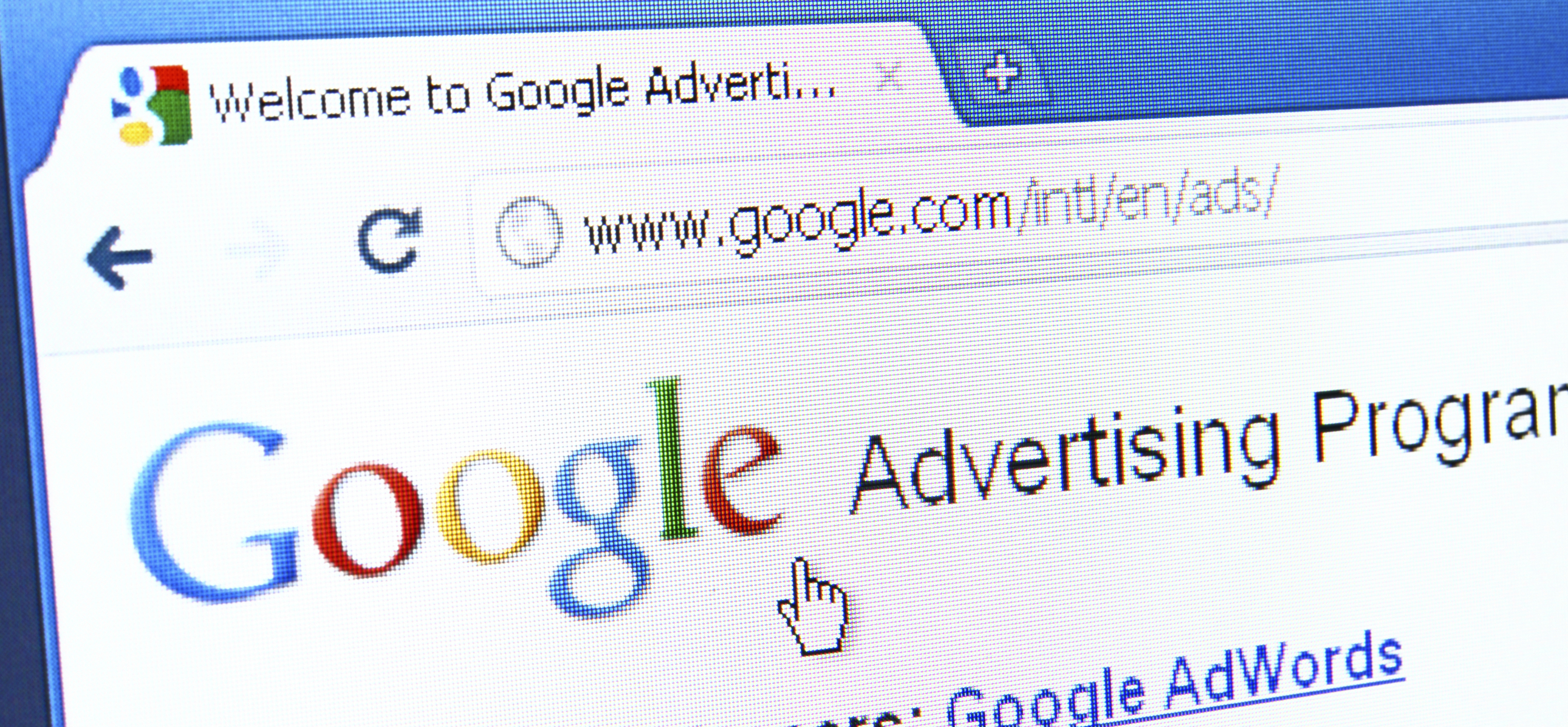 Article Posted 19th September 2016
Earlier last week it appears Google has made some changes to the ad distribution on the Search Partner network.
At Sayu we analyse thousands of campaigns daily, constantly monitoring for any changes that will affect client account performance.
If you have seen a drop in the average position, it is quite likely that this is due to Google showing more ads on the Search Partner network. We have seen movements in the average position of Ads on the Search Partner network for several campaigns, which goes paired with an increase in impressions.
So what has happened? Has Google expanded their network with more Search Partners resulting in more impressions available, or are they showing more ads on (some of the) Search Partners?
Below is just one example of many campaigns where we have seen a significant change in the average position. The average position in the last four days was 4.4 compared to 3.6 during Monday 19th September to Thursday 22nd September. Having segmented by network, it turned out that on Google search the position had only dropped by 0.1, which is in line with natural fluctuation, whilst on the Search Partner network, the average position had dropped from 3.6 to 4.7.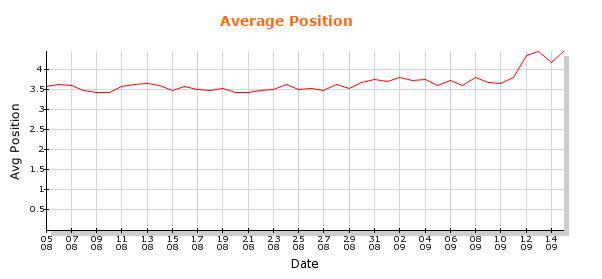 There was also a significant increase in the number of impressions from the Search Partner network of 40%, while impressions from Google search did not change significantly. Segmenting by Top v Other brings to light that the increase in impressions is all from the non-top positions on the Search Partner network.
This campaign generated around 2100 impressions on the Search Partner network with an average position of 3.6 during 5-8 September. Assuming it would get these impressions again this week during 12-15 September, that means the campaign generated an additional 800 impressions with an average position of over 7. So maybe Google is now showing more ads on some search partners, maybe even up to 7 or 8.
Two big search partners are Amazon and Ebay, and we have been looking into how many ads are shown on these search partners. It appears that the number of ads on amazon depends on the search. Whilst 4 ads appear at the bottom when searching for air conditioning units, drills or led bulbs, 6 ads appear when searching for laminate bathroom flooring, cake decorating or car parts. On Ebay we see consistently 7 ads at the bottom of the page.
So maybe some Search Partners are showing more Google ads since Monday 12th September, with up to six ads on Amazon rather than just four for some searches, and maybe Ebay has increased the number of Google ads to 7 across the board. This would explain the additional impressions at a lower position.
So how will this affect your performance? You may see a drop in the average position as we have seen in this campaign, and it could also have a negative effect on your CTR. This campaign has seen a drop in the CTR by 28% on Search Partner impressions, and affected the overall CTR by 14%.
Whether this will affect your Quality Score we will have to wait and see. Note that the Quality Score depends on how your CTR compares to the Expected CTR for a given position.
As your average position drops the Expected CTR for your ad would also drop, and you may still have a CTR above the Expected CTR for that lower position, hence not affecting the Quality Score..
As you get more exposure on Search Partners, you could also get more clicks from the Search Partner network and the spend could increase. This is not a problem if your conversion rate on the Search Partner network is as good as on Google search, but this may not always be the case.
Moreover, if the increase is from Search Partners where the conversion rate is particularly poor, you may want to consider not advertising on the Search Partner network all together.
So keep an eye on on your campaigns performances, whilst a drop in the average position and CTR is not necessarily a problem, keep an eye on your spend on the Search Partner network and whether any increase in spend is worthwhile in terms of Return!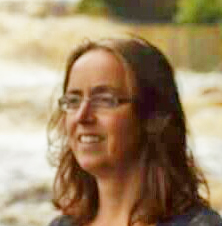 Dr Gerda Arts is responsible for Data Analysis and Bid management on PPC click accounts. Constantly refining and adding to proprietary in-house bidding tools offered by Sayu Limited
FREE PPC Healthcheck
Our specialist PPC team can provide you with free, independent and honest advice on how you can improve the performance of your campaigns. To qualify for this service you must spend at least £500 per month on Google Adwords.
To find out more about how we can drive your campaigns forward call us on 0800 634 8283, or if you'd like us to contact you, please complete the form below and we'll get straight on it.