Web Usability Report - £995.00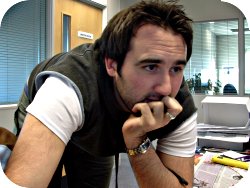 Usability can dramatically increase your ROI
In the original days of the web, design was simply a matter of personal taste, opinion and branding. Today e-commerce experts like Sayu take advantage of the measurability of the web to test and deduce the factors that encourage users to convert into customers. This has led to the development of a huge number of best practice recommendations to improve the conversion rate of your site.
The usability experts at Sayu can help you navigate this bewildering list of advice with our web usability service.
The team at Sayu are made up of individuals highly qualified in computing, specialising in usability, semiotics and accessibility. Following years of practical experience in e-commerce Sayu are committed to using well-grounded methodology and tried and tested practical solutions to increase customer satisfaction and loyalty, and ultimately convert visitors into customers
Firstly, the Sayu team will work closely with you to make a list of the key pages on your website. Our usability experts will then analyse each of these pages in depth and provide you with workable best-fit strategies that make sense to you.
Our recommendations will be on factors such as:
Landing page layout - most users leave your page in the first few seconds of their visit because it is not clear that your site provides what they are looking for. We will recommend on ways to improve your landing page design to keep users on your site.
Navigation structure - navigation is one of the key factors on any site, but it also one of the easiest to get wrong. If users are made to work out how to move around your pages then they will quickly tire of your site and go elsewhere.
Search - search is often an underestimated part of sites, but it is also one of the most frequently used navigational tools. Learn how to make the most of your search with improvements to the results themselves and the pages they produce.
Checkout funnel - unless the goal of your site is to get newsletter signups or get simple customer information, it is likely that customers will have to navigate a multi-stage checkout process. This is a key point for such sites, as the number of customers leaving from these pages is usually much higher than it needs to be. Learn how yours can be improved.
Browser compatibility - For years Internet Explorer was, by far the most commonly used browser out there. However, recent statistics have shown that browsers such as Mozilla are quickly catching up in the popularity stakes. If you want to cater for the widest possible audience it's important that your pages are compatible with different browsers, operating systems and hardware. We can test and measure how well your pages display on different browsers, different browser versions and different operating systems, and recommend the best possible course of action that will help your website cater for everybody.
Opportunity maximisation - as well as increasing the number of visitors that convert into customers, usability techniques can increase the size of your average purchase by providing well-targeted opportunities for up-sell.
Dropout analysis - we can recommend whether your site will benefit from special tracking to find the places where users are leaving and going elsewhere, and therefore the key pages to improve. If you decide to go ahead, we can also implement this for you for an additional fee.
A/B and Multivariate Testing - A/B and multivariate testing are ways to simultaneously test two or more different designs and calculate statistically which design converts more visitors into customers. We will advise whether this would be useful for your site and how best to implement it. We can offer this service to you for an additional fee.
Once you have reviewed your usability report we will give you a consultation with our usability experts so they can talk you through the report and advise you on any questions that you may have. We can also usually implement the recommendations that we have made on your site for you. In this case we will offset 100% of the usability report price from the price of the development work.
Order your report now!
To order your report today, please contact us by phone or send a message to our sales team from our contact form.