Search Engine Optimisation (SEO)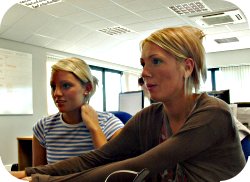 Our team will look at every aspect of your SEO
With over 80% of consumers using search engines to locate your products and services, SEO has become a fundamental, and cost efficient means of increasing revenue and generating commercial success online.
Sayu provide an SEO service that delivers results. With a proven track record of establishing positions in the most competitive of arenas, Sayu combine a wealth of SEO experience with strategic forward thinking to drive quality traffic from the search engines.
Our objective is to achieve quick and long lasting results.
We achieve this by the implementation of SEO techniques involving both on-page and off-page factors. We work closely with our clients to ensure every website is SEO friendly, fully indexed and well ranked for selected key terms.
We are aware that companies vary in size and industry and therefore we are flexible in the SEO services we provide. We have experience in achieving results for small, niche businesses as well as for larger companies in very competitive arenas. To evaluate every project, our service starts with a free, no obligation detailed SEO review of your website. This allows Sayu to propose an SEO campaign that will best fit with your requirements. It also allows Sayu to propose a quote based on the size and complexity of the project.
Following our proposal, we may offer you the opportunity to fully evaluate our efforts during an initial one-month trial period, with no commitment to continue with our services.
Allocated a dedicated Account Manager, our clients are kept fully informed of our progress.
Our SEO campaigns address the following areas:
Inbound Links. The search engines place a great amount of weighting on this factor when assessing a sites' authority. Our link building programme increases the number of inbound links to a website. We achieve this by writing relevant articles and distributing them across the Internet with a view to achieving exposure and links back to our clients' website.
Web Site Structure. We ensure that the structure of our clients' website allows the search engine spiders to fully access all pages.
Relevance. We ensure the pages on each website allow the search engine indexing algorithms to classify every website as relevant for the targeted keywords
Regular reports will show you visitors to your website and Search Engine positions for your chosen keywords so you can monitor the effectiveness of our efforts.
If you have any questions, or would prefer to sign up for your free SEO review over the phone, don't hesitate to give us a call:

Alternatively you can contact us via email.