Conversion Rate Optimisation
Conversion rate optimisation is becoming an increasingly popular method of achieving profitable revenue growth. Itís a systematic process designed to improve the performance of your website by identifying friction points in the customer journey. Using analytics, user behaviour and user surveys weíre able to develop a range of hypotheses based on KPIs, which can ideally be tested, to ascertain the benefits and potential gains that a particular change will deliver.
Scientific Approach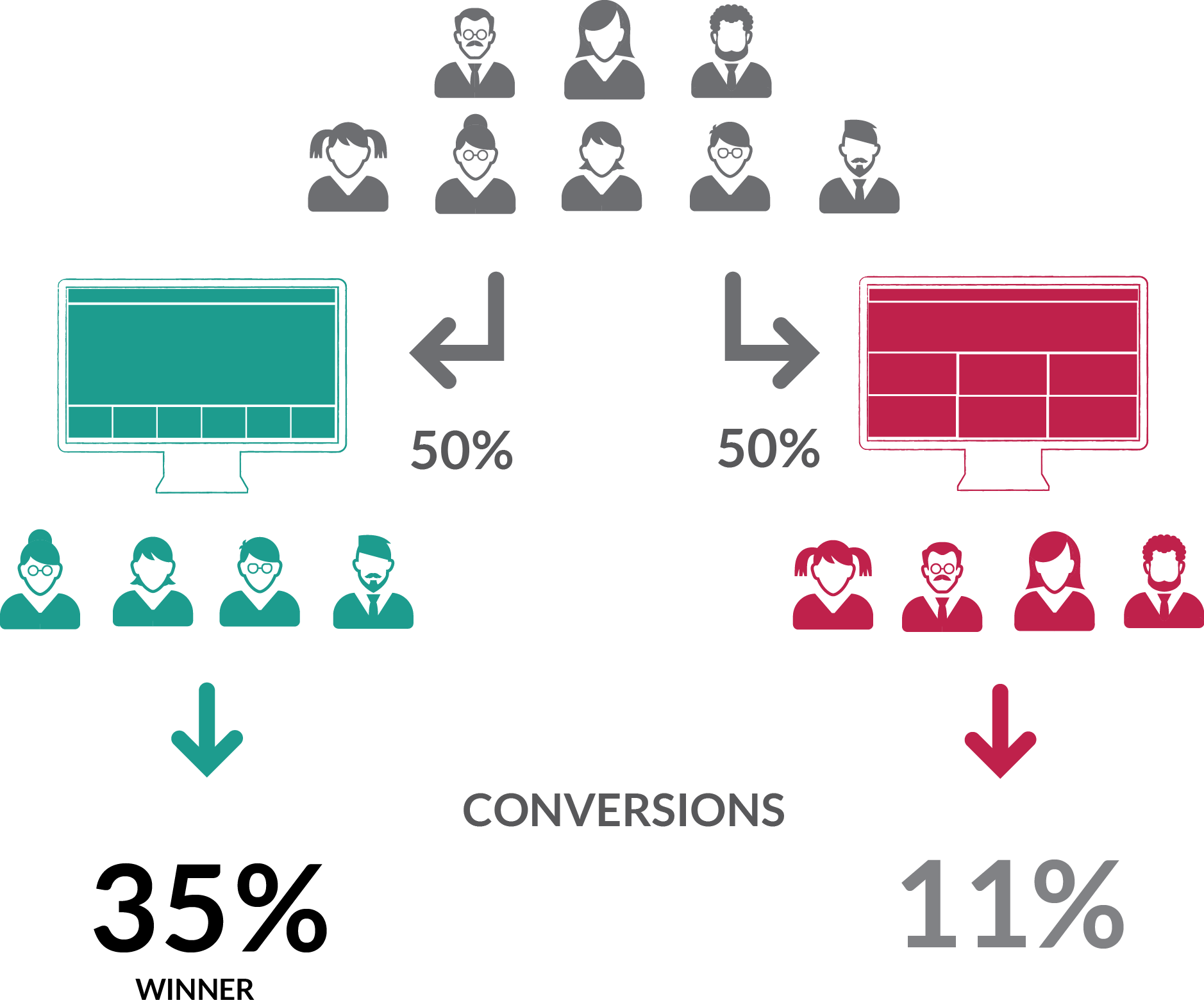 The growth of CRO is down to a scientific approach that utilises A/B testing; where the performance of existing control versions of website pages are compared to alternative test versions with traffic shared equally between the pages and results compared. Multi-variant testing can also be employed where multiple pages can be tested at once.
Tests can run for hours, days or weeks; essentially until a 95% statistical significance has been reached. If the test shows a positive improvement in performance and significance is reached changes can be made throughout the website to deliver the overall increase in performance throughout the site.
Learning From Your Customers
Being able to communicate directly with website users can be difficult. Luckily user behaviour reveals a great deal and it is possible to survey customers to understand more about any problems they have encountered.
Surveys can be employed at any stage of the customer journey and often provide a great insight and help to identify problems and hypotheses for testing.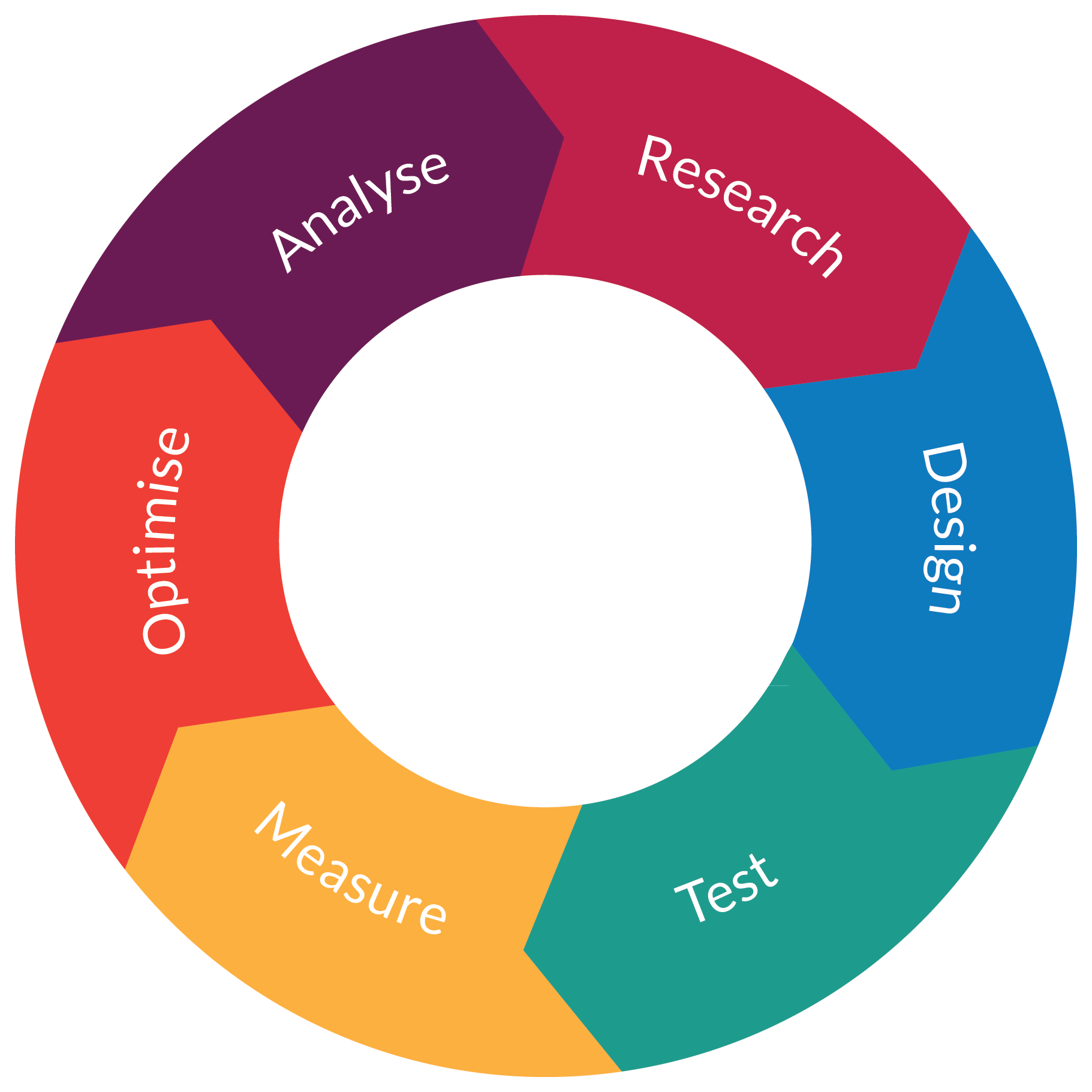 Improving The Customer Experience
CRO isnít about delivering more visitors; itís about getting the most out of existing traffic. It will identify where you can improve the user experience and overcome any barriers that may take visitors away from completing their goal.
Removing barriers that stop visitors from completing a goal will lead to an increase in conversion rate and sales; and youíll be confident of achieving the improvements in performance because weíll have tested them first.
CRO is a process that can be undertaken over a set period, but ideally it should be looked at as a process of continuous improvement. The diagram below illustrates the 5 stages of the process.
Investing in CRO will lead to on-going improvements in conversion rate and deliver increased sales and profits allowing you to invest more in attracting new customers and ultimately increase market share. With an improved conversion rate youíll be winning more business leading to even greater sales and profitability; the virtuous circle is formed.